For Immediate Release
STEELE AUTO GROUP PURCHASES VANTAGE MOTORS VOLKSWAGEN FROM RAINBOW MOTORS LIMITED
September 1, 2021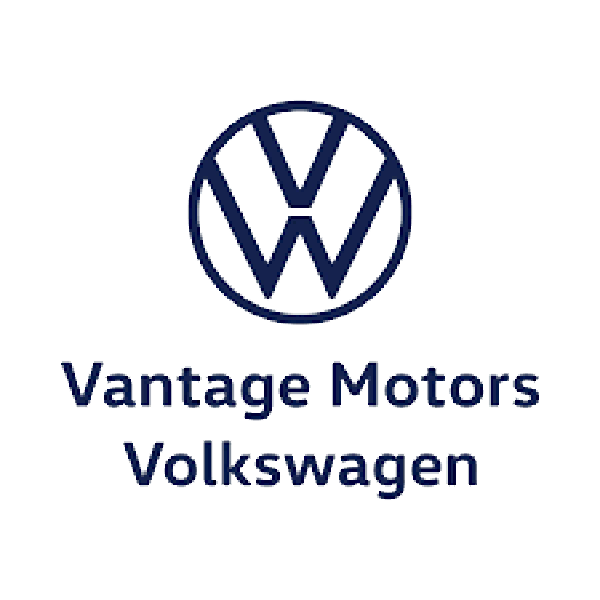 Jay Lugar and Rob Steele are pleased to collectively announce the sale of Vantage Motors Volkswagen based in Truro, Nova Scotia to Steele Auto Group effective September 1st, 2021.
"On behalf of my brother Derek, who operated Vantage Motors for over thirty years, I wish to thank all of the loyal Vantage Volkswagen customers for your faithful business over the years.
I also offer a heartfelt thanks to the dedicated employees who were Derek's "Vantage family" and who always have the customers' interests at heart.
As executor of my brother's estate, I am pleased to follow through on Derek's notion to hand the business over to Rob Steele and I pass along my best wishes for continued success of Vantage Motors here in Truro. I am confident the Steele Auto Group will continue to offer our valued customers friendliness and excellence in customer service throughout the Volkswagen buying experience."
Rob Steele said: "I had the pleasure of knowing Derek for many years and not only was he a successful business operator; he was a true gentleman. We will continue to deliver the exceptional customer service that has come to be expected."
Kim Day, President and COO, Steele Auto Group added: "We wish to extend a warm welcome to the Vantage Motors Volkswagen team to our growing team of over 2,100 employees. We strongly believe in developing and promoting from within so both career advancement opportunities and mobility around our network are accessible to all staff."
About Rainbow Motors Limited
Rainbow Motors Limited is the company owned by Derek Lugar for 31 years that operated the Volkswagen dealership in Truro under the trade name of Vantage Motors Limited.
Rainbow Motors Limited and Vantage Motors Limited are now owned by Steele Auto Group. Vantage Motors quickly became known for friendly, professional and personal sales and service offered by over 20 employees who worked with Derek Lugar to build the business and proudly earn a valued position in the well-regarded Truro business and commercial community.
Many Vantage staff members worked with Derek for lengthy periods, including 40+ and 30+ years of service. Vantage Motors grew significantly over the years thanks to loyal customers and dedicated staff, both groups of which appreciated the significant move to a new facility on 16 Meadow Drive in 2010 that increased the visibility and convenience. More information about Vantage Motors can be found at www.vantagemotors.com.
About Steele Auto Group.
The Steele Auto Group, consistently designated as one of Canada's Best Managed Companies, is one of the most diversified group of automobile dealerships in Atlantic Canada. The group is currently comprised of 43 auto dealerships, 2 Powerhouse Equipment stores and 8 collision centers, and is headquartered in Dartmouth, NS. The Group consists of over 1,800 employees and prides itself on pursuing new, innovative, and more transparent ways of connecting with its customers.
Steele Auto Group is heavily involved with, and supports the communities it operates in, while maintaining strategic partnership initiatives that support mental health, sick children and families in need.
More information about Steele Auto Group can be found by following @Steeleauto on LinkedIN, Facebook, Instagram or Twitter.