Steele Auto Story
One of the most diversified auto groups in Canada.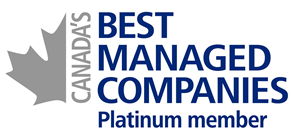 Steele Auto Group is one of the most diversified group of automobile dealerships in Canada, with 64 dealerships selling 32 brands and an employee base of well over 2300.
Sales are up over last year and our plan going forward is to expand further into Atlantic Canada and the United States furthering our commitment to our Canadian customers as well as welcoming our new customers in the USA.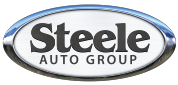 The first dealership - Steele Chrysler, formerly known as Collins Chrysler, has grown to be one of Atlantic Canada's leading Chrysler dealers. Steele Volkswagen was added in February 1998, and Volvo of Halifax and Steele Jaguar were added to the Steele Auto Group in August 1999. A new state-of-the-art facility was constructed for Steele Volkswagen, and officially opened in June 1999.
The following year brought further growth with the addition of Steele Hyundai and Land Rover of Halifax in 2000. The Steele Clearance Centre was also established that year - home to the region's largest and best selection of pre-owned vehicles.
Over the next two years, the Ford and Mazda brands were added to the Group - Wood Motors Ford in February 2001, Steele Mazda in July 2002, and Taylor Ford Lincoln in December 2002. Wood Motors and Taylor Ford Lincoln were merged in January 2004 to become Steele Ford Lincoln, the largest Ford dealer in HRM. Extensive renovations on both the Ford and Mazda facilities were completed to provide improved service and selection for you. Porsche of Halifax was established in late 2005, and a new state-of-the-art facility was constructed for Steele Hyundai. Also in 2005, four of our Body Shop operations were consolidated into two large stand-alone units known as the Steele Collision Centers, Halifax and Dartmouth.
Dexter's Subaru and Dexter's Audi, both in Halifax, and Steele Subaru Dartmouth were acquired in July 2007. In 2010 we added Halifax Chrysler in Bayer's Lake Halifax. And on May 2nd, 2011 we were proud to welcome MacPhee Chevrolet (now known as Steele Chevrolet) into our group bringing the total up to 15 dealerships.
On April 1st, 2014 we've further added to our group with the acquisition of City Chrylser located in Cornerbrook Newfoundland.
In the spring of 2015 we purchased the OLeary Auto Group comprised of Oleary Buick GMC and Fredericton Hyundai both in Fredericton New Brunswick. Soon after came Fairway Honda in Corner Brook Newfoundland rounding our Newfoundland footprint to 2 dealers. Adding to the acquisition sprint, Subaru of Moncton in New Brunswick came on board as our first dealership in Moncton.
And in the early part of 2017 we welcomed to the group both Carroll GM (rebranded as South Shore Chevrolet) in Hebbville and Bridgewater Honda also in Hebbville.
In January 2019, we were proud to welcome the Penney Group of dealerships! City Honda, Gander Kia, Gander Hyundai, Gander Toyota, Simmons Honda, Penney Hyundai, Mercedes-Benz St. John's and Steele Mazda St. John's (formerly Penney Mazda).
Shortly thereafter we were thrilled to bring on board Tristar Mercedes in Moncton New Brunswick and Tristar Mercedes located in Saint John New Brunswick.
During this year we were also proud to welcome Steele Valley Chevrolet (formerly Cornwallis Chevrolet) to our group, located in New Minas, Nova Scotia.
May 2019, we have welcomed Anchor Toyota in Stellarton Nova Scotia, Discover Kia, Experience Hyundai and Subaru of Charlottetown located on Prince Edward Island.
On February 2020, we were thrilled to welcome Luling Chevrolet Buick GMC located in Luling Texas to the Steele Auto Group. Our first dealer located in the United States.
In November we were excited to announce we acquired two more Mazda dealerships. County Mazda in New Glasgow, Nova Scotia and Atlantic Mazda in Moncton New Brunswick.
And capping off December of 2020 we were proud to announce a further addition of two locations in Texas; Benny Boyd Gonzales Chrysler Dodge Jeep Ram and Benny Boyd Lockhart Chrysler Dodge Jeep Ram. Now Steele Gonzales Chrysler Dodge Jeep Ram and Steele Lockhart Chrysler Dodge Jeep Ram.
To jumpstart what promised to be an exciting year, February 2021 we brought on Royal Garage in St. John's Newfoundland and Royal Garage in Clarenville. Now knowns as Steele St. John's Chrysler and Steele Clarenville Chrysler.
In March 2021 we welcomed 3 more locations; Fundy Honda, Saint John Nissan and Brett GM (now Steele Chevrolet Cadillac GMC Buick), all in Saint John, New Brunswick.
In 2022, we expanded our US presence again with the acquisition of two Hyundai dealerships in Kyle and New Braunfels, Texas. Now Steele Hyundai Kyle and Steele Hyundai New Braunfels and North Star Chrysler Jeep Dodge Ram in San Antonio. In September we were proud to welcome another canadian dealership, King Mazda in Saint John New Brunswick.
And so far in 2023, we were thrilled to announce further acquisitions in Texas, namely Volkswagen of Waco in Waco Texas as well as Steele GMC Round Rock in Round Rock. Shortly thereafter we expanded our canadian footprint again with the acquisition of East Coast International Trucking comprising of 4 Truck dealerships in Truro, Moncton, Charlottetown and Dartmouth.
We now have a grand total of 32 brands with 64 locations throughout Atlantic Canada and the US. Renovations and improvements continue as we grow and expand, demonstrating our on-going commitment to providing the best possible value and choice in new and pre-owned vehicles and service.