Our Corporate Team
Proud to be one of Canada's Best Managed Companies.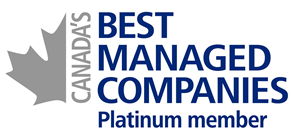 Steele Auto Group is comprised of 64 automotive dealerships, 9 collision centres and two Honda Powerhouse dealers.
All of these services are carefully directed by our highly skilled management team, each member playing a key role in our organization.
Our office location:
8 Basinview Drive, Dartmouth, NS B3B 1G4
Phone: 902-454-3185
Fax: 902-454-3865
Question or Feedback:
Email: feedback@steeleauto.com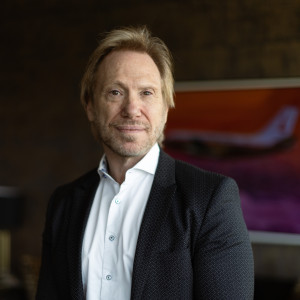 Rob Steele
Chief Executive Officer
Rob graduated from Memorial University in St. John's in 1983 with a BA degree. He began his entrepreneurial career in auto-related industries & in 1990, divested of his interest in the local franchise of Auto Trader using the proceeds to purchase his first dealership.

Since then Steele Auto has become the largest in Atlantic Canada with dealerships throughout Nova Scotia, Prince Edward Island, Newfoundland and New Brunswick as well as south of the border in Texas.

Steele Auto Group is recognized as one of Canada's 50 Best Managed Companies.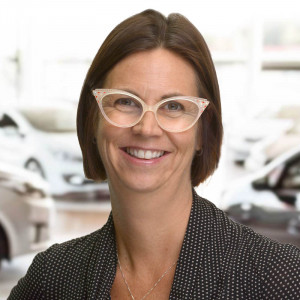 Heidi Muise
Executive Assistant to Rob Steele
Heidi holds a Bachelor of Business Administration from Acadia University and a Certificate in Business Communications from Saint Mary's University. Prior to joining Steele Auto Group, Heidi worked for Shannex for 10 years as the EA to the President.

Heidi is an active runner and an advocate for health and wellness. In her spare time, you can find Heidi cheering on her sons, either on the basketball court or the football field.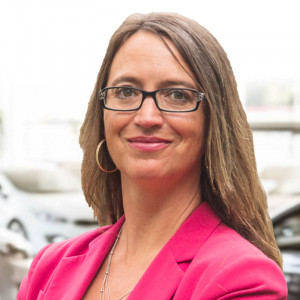 Kim Day
President & COO
After graduating from Dalhousie University with a Bachelor of Commerce degree, Kim obtained her Chartered Professional Accountant designation in 1999.

Serving in public practice for over ten years exposed her to various businesses in various industries. She then held the role of Vice President Finance at Newfoundland Capital Corporation, a publicly traded company, for 11 years.

Kim joined Steele Auto Group in 2015 as Chief Financial Officer. In 2017, Kim was appointed to the role of President & Chief Operating Officer of the Group. She has been instrumental in setting the strategic vision of the company while being an integral member of the M&A team growing the organization from 17 dealerships to where it is now.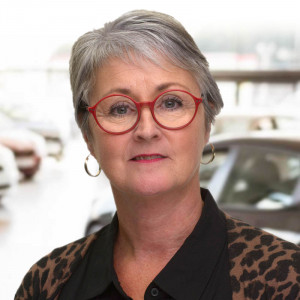 Janice Kehoe
Executive Assistant to President
Janice comes to the Steele Auto Group with 20 years of Executive Assistance experience with a diverse knowledge of all aspects of Administrative and Executive requirements.

Prior to joining the Steele Auto Group Janice was Executive Assistant for Eastin Projects Limited where she provided support to the President and Vice President for 8 years before joining the Executive Administrative Team at Nova Scotia Power as EA to the Executive Vice President Customer Experience.

Janice is new to the Automotive Industry and happy to provide high-level support, gained from her wide breadth of previous experience, to the President and COO and the Executive Team. Janice Joined Steele Auto in March 2018.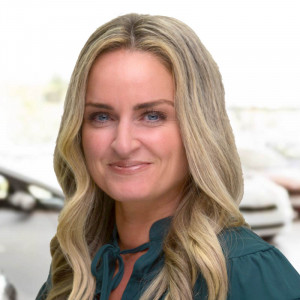 Jenn Simister
Chief Financial Officer
Jennifer is a graduate of Dalhousie University and obtained her Chartered Accountancy designation in 2002. Jennifer worked with Ernst & Young for 14 years with a varied portfolio of clients across industries, both in London Ontario and Halifax, Nova Scotia.

She joined STI Technologies Ltd in 2015 as their VP Finance and Operations where she was responsible for finance, operations & mergers and acquisitions.

Jenn joined the Steele Auto Group in 2018 as CFO when it was 30 dealerships. She has been an integral member of the M&A team, driving the Company's growth strategy , leveraging capital and growing the group to where it is now.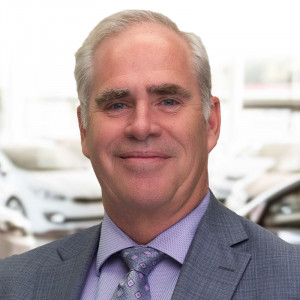 Charlie Raymond
VP, Retail Operations, NL, TX
Charlie joined the car business as a salesperson in 1991 with Gil Wilkins Honda in St John's Nl.

After holding various positons from Finance Manager, Used Car Manager, Charlie became General Manager of the first Kia franchise in Newfoundland in 2000 with the Penney Group. A position he held for 6 years before becoming the General Manager of a Mazda store for 8 years as well as the General Manager of the body shop.

Charlie has been an active member of Performance groups for the past 14 years before accepting the role as VP, Retail Operations for Newfoundland and Texas.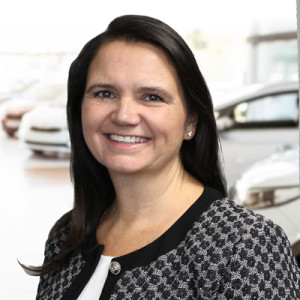 Natalie Meretsky
VP, Retail Operations, NB, NS & PEI
Natalie has been in the auto industry for over 30 years. After the Steele Auto Group purchased of her family-owned group of multi-brand dealerships in 1999, she became General Manager of Steele's Volvo, Jaguar, and Land Rover store. On Steele's next transformative acquisition she honed her accounting and leadership skillset as Controller of Steele Ford Lincoln before later joining the growing head office team as Corporate Controller responsible for financial integration and managing operational efficiencies.

As a VP, she focuses on achieving key operational and financial milestones. She identifies and implements strategic operational opportunities working with the extraordinary management at regional dealerships and support partners. Natalie delivers Steele's formula for leading growth and market share with excellence in customer service.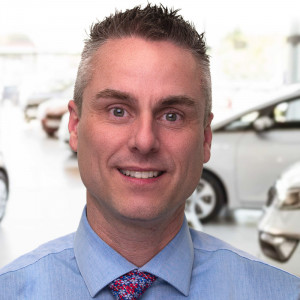 Tim Peacock
VP, Retail Operations, NB & NS
Tim Peacock began his career in Automotive in 1998 in the parts department at Forbes Chevrolet. He progressed through different management roles including Parts Manager, Sales Manager and Fixed Operations while attending Saint Mary's University part time. He went on to join the team at Macphee Chevrolet in Fixed Operations before it was acquired by Steele Auto in 2011.

In 2015, Tim was given the opportunity to lead the team at Steele Volkswagen as General Manager and in 2016 moved to Colonial Honda where he managed the team through several years of continuous growth.

Tim brought his leadership style to the corporate team in 2021 as VP of Retail Operations where he manages the development of dealerships throughout Nova Scotia and New Brunswick.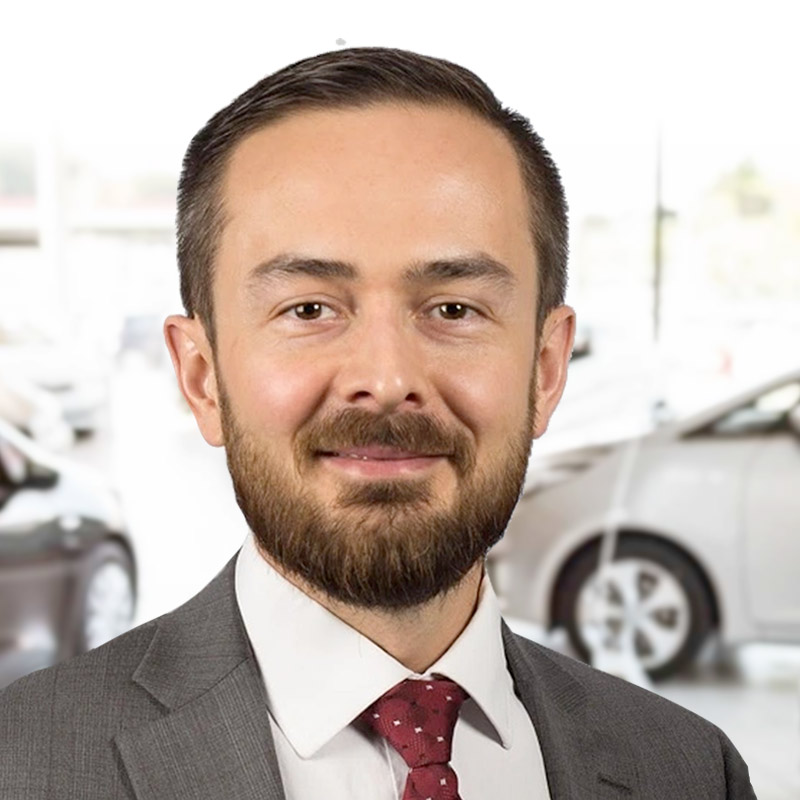 Jeremy Adamson
VP, Business Intelligence
Jeremy is a leader in data and analytics strategy and holds an Executive MBA from the University of Calgary and a Master's degree in Engineering from the University of New Brunswick. He has a broad range of experience in transportation, energy, financial services, and public administration, and has worked with several major organizations to improve customer and employee experience. He writes and speaks on the topic of data science and artificial intelligence and teaches AI strategy at the University of New Brunswick.

Jeremy joined the corporate team in 2022 as the VP of Business Intelligence where he leads the data and analytics function.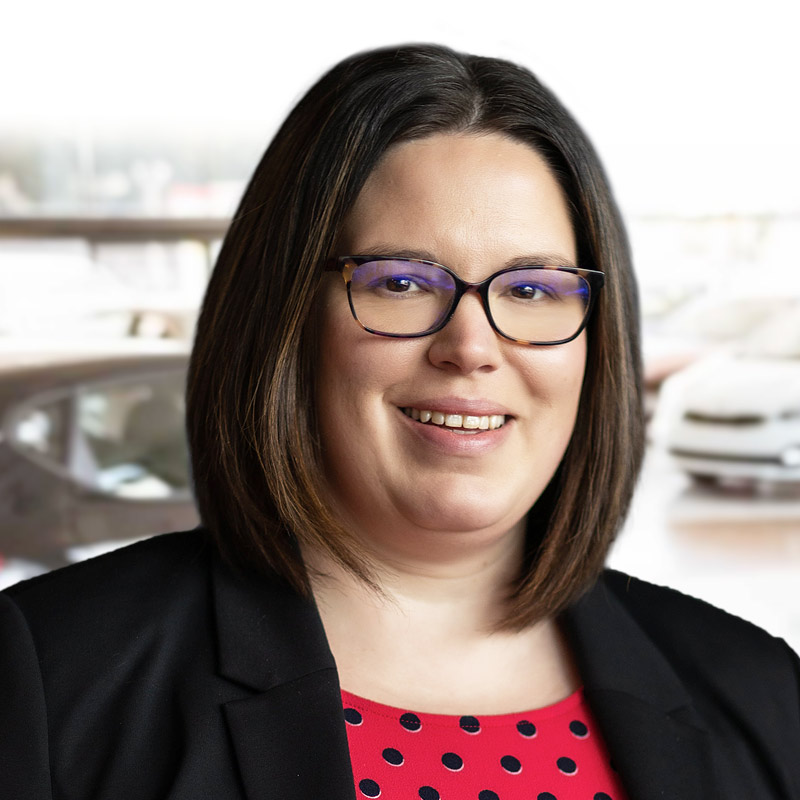 Jennifer Hutton
VP, Information Technology & Security
Jennifer joined the group in late 2022, a native of Southern Ontario, with a career spanning over 18 years, Jennifer is a hands-on technical leader with a deep understanding of operational technology. She has led teams across multiple locations and has implemented effective cybersecurity programs within these organizations. With a 'lead by example' approach, Jennifer's strengths include team building, communication, and change management.

Prior to joining Steele, Jennifer spent four years as the Director of IT for Integreon Global, where she was responsible overseeing the entire network, infrastructure, and all enterprise/non-enterprise software suites, and directing a team of IT professionals in Montreal, Minneapolis, and Boston. Prior to this, Jennifer spent 10 years at Mavea and Vivreau (Division of Brita GMBH) in Mississauga & Vancouver, where she held roles in IT & Supply Chain leadership.

Jennifer is a life-long learner, with formal education in supply chain & logistics management, computer hardware/networking, leadership & cyber security, and believes in the value of team development.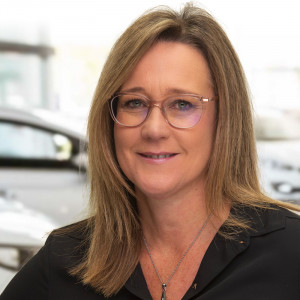 Jacqueline Lahey
Corporate Controller
Jacqueline began her automotive career in 1994 at MacPhee Pontiac after graduating with a Bachelor of Sciences Degree.

She gained her vast knowledge of the automotive industry after a number of years working in various roles throughout the dealership.

Jacqueline joined the Steele Auto Group Finance Management Team in 2012 after the acquisition of Steele Chevrolet. As Corporate Controller she is responsible for overseeing the Controllers and Office Managers and is involved with the development of financial initiatives and policies within our stores.

As Steele Auto Group continues to grow, she is also an important part of the merger and acquisition team.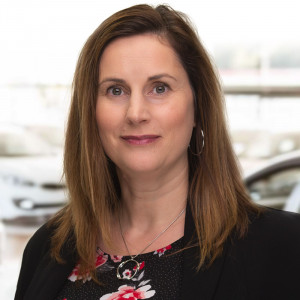 Ruth Meagher
HR Director
Ruth Meagher joined the group as Director of Human Resources in June 2018 and brings 16 years of operational/human resources experience to the team.

Prior to joining Steele Auto, Ruth held various senior level positions in human resources in the hospitality and business process outsourcing industries and has provided direction and support with leading organizations through growth and change.

Ruth is a Chartered Professional in Human Resources, and Registered Professional Recruiter who holds her Bachelor of Arts in Community Studies from Cape Breton University and certificates in Business Information Technology & Human Resources Management.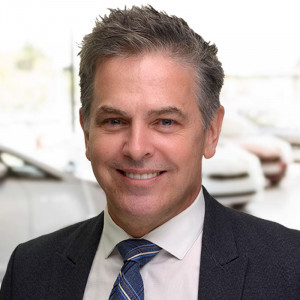 Todd Thompson
Director of Marketing & Development
Todd has been in the Marketing and Software Development Industries for the past 25 years, 13 of those having been with the Steele Auto Group.

Having worked as a designer and developer at the agency level, he transitioned to the print industry as a Prepress Manager. Later Sport Mart Discount Superstores aiding in their expansion from 6 locations to 42 prior to being acquired by the Forzani Group.Upon moving to Nova Scotia, Todd worked as the marketing director for Musicstop Ltd. up until it was sold to Long and McQuade Music where he continued his role with responsibilities extended across the canada-wide chain.

Todd is responsible for the Steele Auto Group's marketing presence and software development.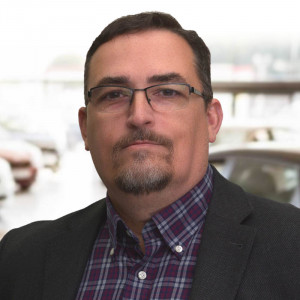 David Mahoney
Director of Technical Operations
Dave is a native of St John's NL. A Graduate of Memorial University.

Having joined Steele Auto Group in 2003 as an IT Tech, Dave has held various roles within the IT departments with Steele Auto.

In early 2019 Dave took on his current role as Director of Technical Operations

As Director of Technical Operations Dave plays an integral role in keeping the wheels turning in the Steele dealerships, networks, phone systems and overall IOT.
Christina Wood
Marketing & Communications Manager
Christina joined Steele Auto Group in 2005 after graduating from University of Victoria in BC.

With a background in Public Relations, Human Resources & Management, she began working with Steele Auto as the Executive Assistant to the President, CFO and COO and then moved on to managing the Human Resources and Internal Communications.

In 2019, Christina joined the Marketing & Development team as the Marketing & Communications Manager.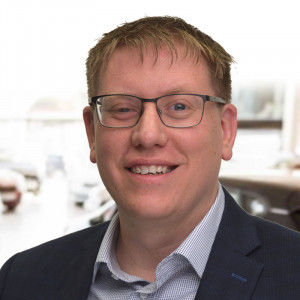 Kyle Niekamp
Manager of Financial Reporting
Kyle is a graduate of the University of Saskatchewan and obtained his Chartered Accountancy designation in 2009.

Kyle has held progressively senior finance roles throughout his career, most recently serving as the Director of Financial Reporting and Taxation of Stingray Radio Inc. (previously Newfoundland Capital Corporation Limited).

Kyle joined the Steele Auto Group in 2019.